HCR 2023 - Tokyo, Japan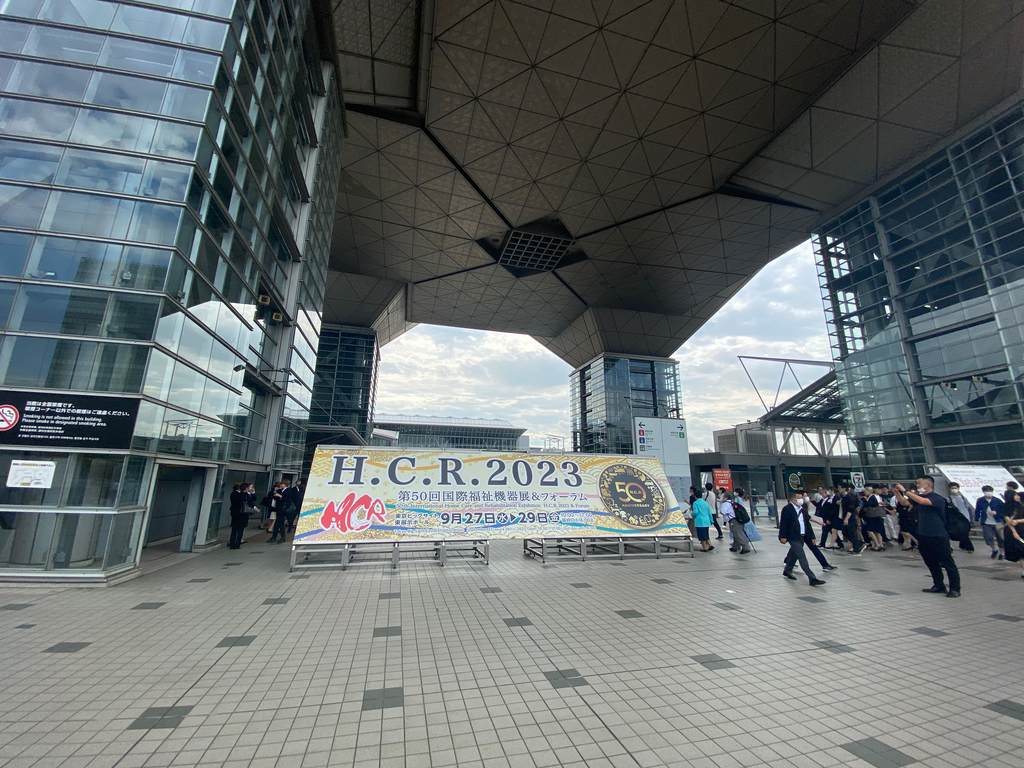 That's a wrap in Tokyo - HCR stands for Home Care and Rehabilitation and is the largest industry show in Asia. The event draws about 100,000 visitors, most of whom are consumers, large groups, students, clinicians, and other industry professionals. The variety of exhibiting companies is unlike any show and really opens the eyes to how large the home care and rehab markets are. Pursuant to Japanese culture and Japan's Ministry of Health objectives, there is an admirable commitment to showcase products and services that help all ages (Japan is very focused on senior care) and needs.
HCR organizers mount an impressive focus on offering people an interactive and educational experience. Visitors can sit in a rugby chair and take a massive hit from a national team player, strap on modified prosthetics to get a sense of all types of prosthetic designs, attend informative seminars, and the kids have a dedicated kid zone with products, games and cute Japanese characters to educate and entertain them.  
My objective at HCR is to check in with our customers, look for new ideas and products and to stay in- touch with the Asian marketplace. 
I hope the photos give you a sense of HCR 2023.  I enjoyed my time and always love visiting Tokyo!