A RIDE THROUGH BLUE RIDGE PARKWAY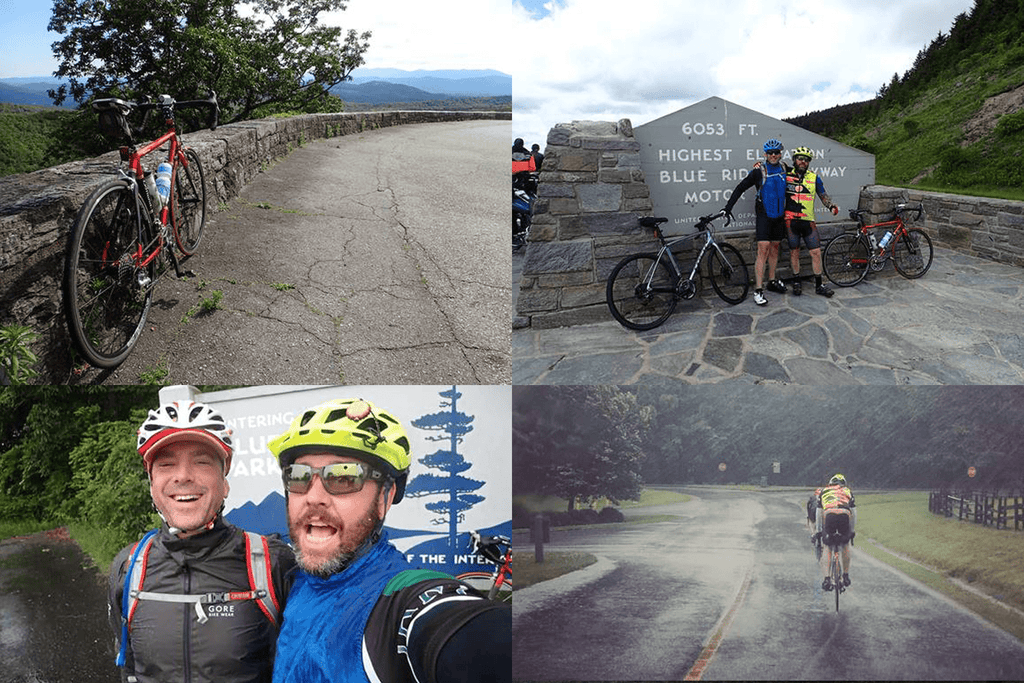 I'm recently back from one of those bucket-list rides we cyclists dream about: all 469 miles of the Blue Ridge Parkway over 7 days. Me and my riding buddy expected long hard days in the saddle, trained for months, and completed a few centuries and gran fondos leading up to it. In retrospect, however, we had no idea the epic adventure that would ensue.
We took spare Xaero and Z-Lite wheels just in case, and set up for bad weather and rough surfaces—and lucky we did. From the start atop Afton Mountain in Waynesboro, Virginia, the ride included 7 inches of ridge-top blowing rain, 50,000 feet of ascent, 50,000 feet of treacherous descent, washouts, rock slides and downed trees to traverse, pitch black tunnels, miles of crumbling concrete, and grit—so much grit.
While a bottom bracket and one of our other high-end wheels failed early from all the abuse, the Spinergy wheels endured through it all, still smooth and true as ever. My riding buddy, a professional bike mechanic, liked them so much he's still begging to buy my old set of Xaero's. Even though I'm upgrading to a Spinergy carbon wheel set, I can't stand to part with my old wheels and if you've read this far, I'm sure you understand. I even still have a pair of Rev-X's hanging on the wall...