CHAINLINE BIKES - KONA LIBRE BUILD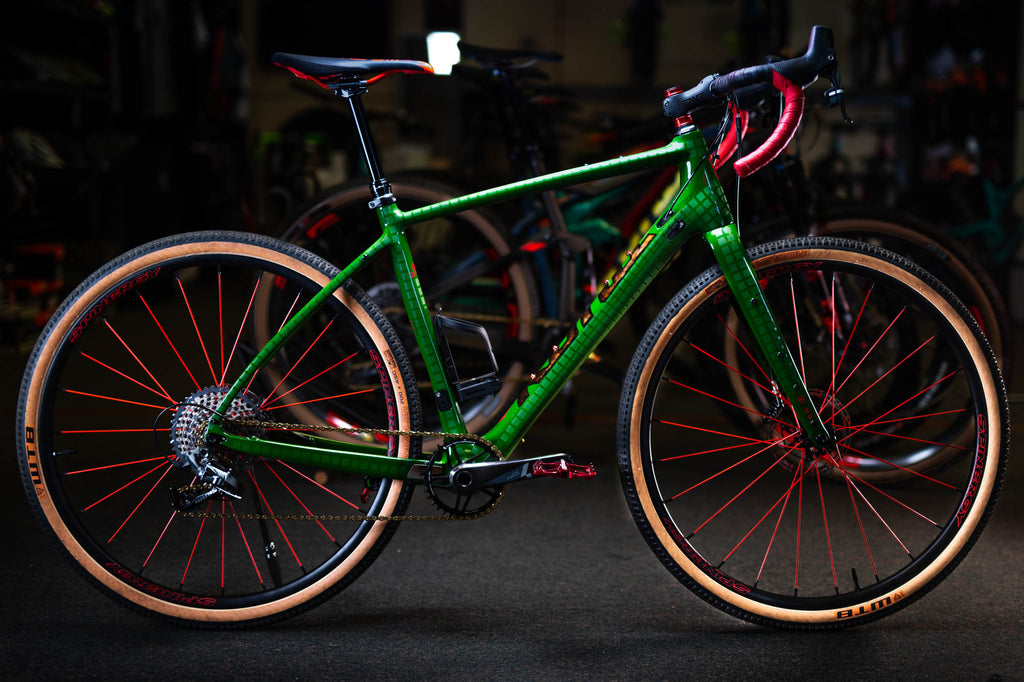 When it comes to bike customization, you're not going to find much better than Jason's work at Chainline Bikes in El Cajon. We met up with Jason at this year's Sea Otter Classic. He was cruising around on one of his custom builds. "Fez" was the appropriately given name to this Kona Process 153 CR DL 29. The retro inspired lines and paint job made the bike stand out from the sea of bikes at the expo. Jason spoke to us about an upcoming build for Kona's Libre Gravel Bike. As we talked, the customization of our spokes and our newly introduced GX Gravel Wheels caught his eye. He had the vision on his mind, a green bike with red accents, which could only be properly finished off with red spokes.
We sent off the GX Gravel wheels to Jason and eagerly waited to see what his vision would look like when it came to life. We received the pictures and we caught ourselves drooling a little over the beauty of the bike. Jason is obviously discerning of the components he uses and this bike was no exception. As envisioned at Sea Otter, our red spoked GX Wheels finished off the bike properly.
We look forward to working with Jason in the future and continue to bring that extra customization to his builds.