Clint's GXC Review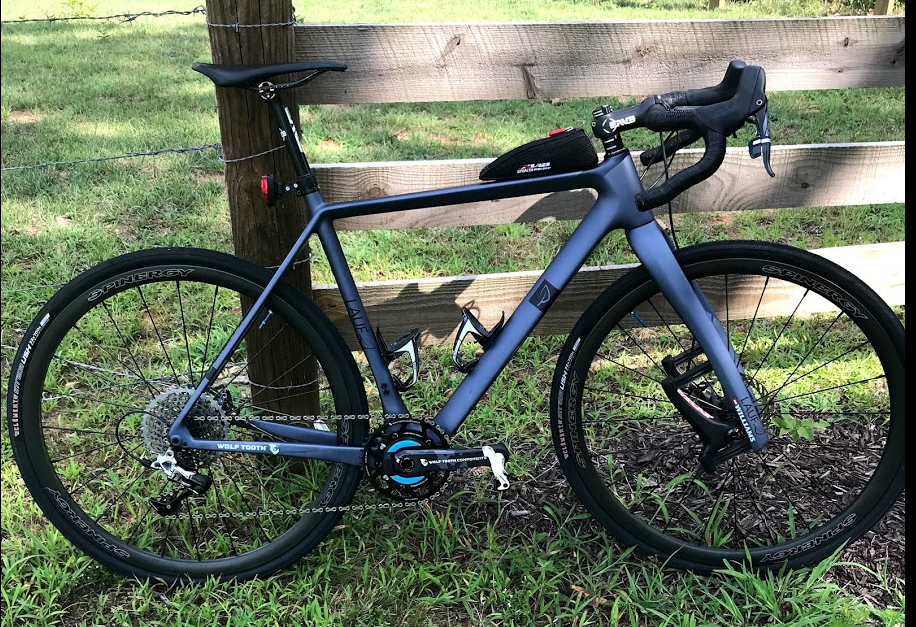 Clint had the chance to demo some Spinergy GXC carbon gravel wheels this year. He decided to share his review on our blog and filled us in on some of his background as an athlete.
My name is Clint Williams.
I'm from Northeast Georgia about an hour north of Atlanta, very close to the beginning of the Appalachian Trail and not far from the Blue Ridge mountains. We are nestled in some very good riding areas for road, gravel, and mountain biking. I've been in the sport of cycling for several years as I was a transplant from the world of motocross, enduro, and off road. When the injuries began to pile up I could not give up two wheels so I turned to cycling. I quickly realized I had a knack for the endurance side of the sport, which surprised me because I was the guy who could barely make the stamina requirements to make the high school football team!
Gravitating to Gravel
When the Mountain Bike Olympics came to Georgia in 1996, I was a spectator at the races and was hooked. From there I've progressed through the ranks to make expert category in the USA cycling MTB category and Cat 2 on the road. I have competed in the Leadville 100 MTB race as well as several Leadville qualifiers around the country. I've been on a few teams at the grass roots level. Although I have a family and work full time, I have the best family support possible—I couldn't do it without my crew! I still compete as much as ever but now the focus is on fun and friends, and if a podium comes into play every now and then I'm ok with that, too. For 2020 I plan to enter the Dirty Kanza 200 Gravel race and as many other gravel events as I can, including the new Appalachian Journey in Virginia. 
My Component Fascination
I've always been a competitor, and I also geek out on components. My component fascination helped lead me to Spinergy and the technology behind their PBO spokes. I've had many road, mountain, and CX wheels in the past, I even had Spinergy's 17 years ago on a Giant TCR Team Issue road bike (carbon rims with white PBO spokes). This year, I had the awesome opportunity to demo the Spinergy GXC carbon gravel wheelset for a few months in, through, and around the mountain roads of North Georgia. What a ride!
Spinergy Gravel Wheels Demo
Opening the shipping box immediately created a positive impression. The wheels were packaged well and in very secure, inpidual boxes that were banded together. I bolted on some SRAM 6 bolt rotors, added my Donnelly/Clement USH 32mm tubeless tires, added Orange Seal, and away we went! My gravel bike of choice is one I highly recommend: Lauf TrueGrit with the Grit SL suspension fork (30mm of travel.) My first impression was not only how smooth the ride was but how quickly the wheels seemed to "spin up." I rode a mixture of loose to medium loose, rocky gravel and paved roads on the first 50-mile excursion on the Spinergy's. I wasn't worried about the width of my 32mm Donnelly's, but I never tried a larger tire on the wheels. I typically run 37mm WTB Riddlers or 42mm WTB resolute's (love them both!) on roads where I expect 90% or greater gravel. For the purpose of this demo, I wanted to get as many miles on the wheels as possible, so I took the paved road to the gravel roads.
PBO Delivered
The science behind the PBO spokes is real. Over the next several days and weeks I continued to use these wheels in every condition I could. The more I used the wheels the more confidence I had in them. I initially had some concerns that the internal width may not be wide enough, but these wheels will accept 36mm-40mm just fine.  Another interesting characteristic of these wheels is the quick handling nature I noticed. During a gravel event in South Carolina I was hesitant that I didn't have enough tire for the rutted gravel. I was amazed that not only did the tire/wheel combination feel as smooth as it did, but the quickness of the combination to change lines in the chattered out roads was amazing. All together I was impressed with the wheelset. Quick, smooth, light, and fast. The price is right, too. I look forward to getting my hands on a set of these to keep.