Employee Spotlight: Meet Jeff Paulson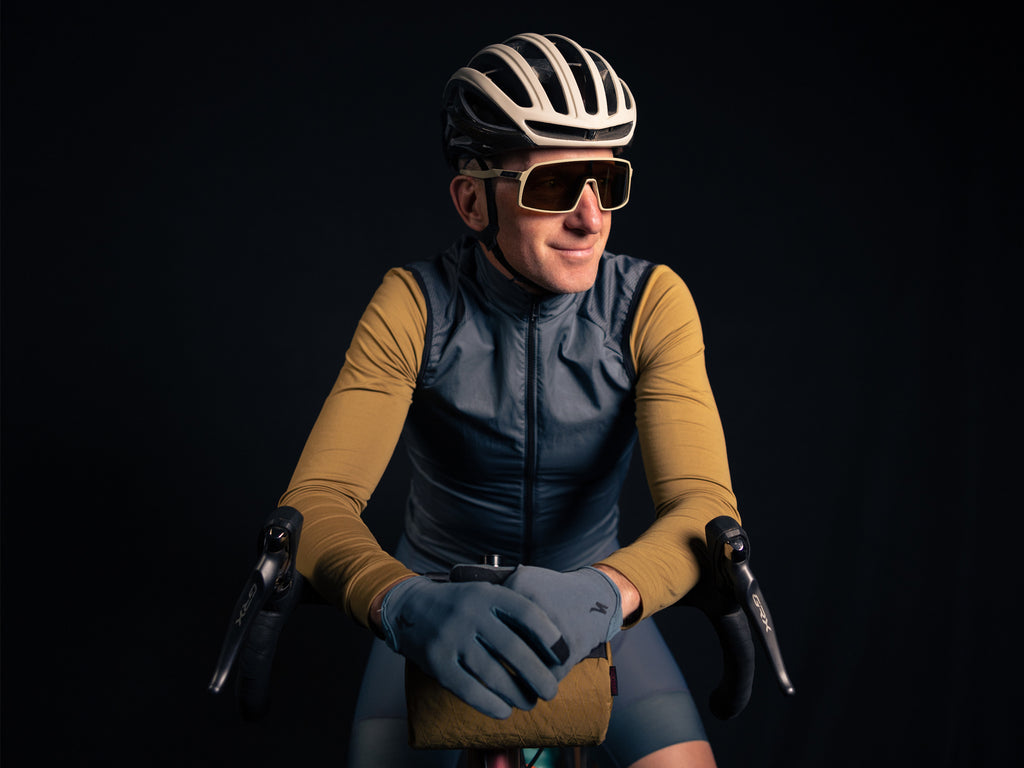 Dirt Connections. People Connections. 
Chances are if you've called Spinergy for customer service then you may have spoken to Jeff Paulson. And that phone call may have started on a Spinergy bike wheel inquiry then likely gravitated to a chat about a new trail or a super-secret gravel connection found in the byways and backyards of North or East County San Diego.
Gravel cycling for Jeff is the consequence of a natural evolution of his passion for riding ever since the training wheels came off. When we asked him what sparked his interest to start riding way back when, Jeff said, "I think my obsession with riding has been a succession of sparks." First, the spark of mountain biking as it emerged in the late 80s and 90s. That's what he grew up with and grew with as it evolved. Then the spark into the aggressive, "gravity-oriented" side of MTB. To the spark of endurance XC mountain biking, to the spark of road and now, to gravel.
"98% of my riding now is gravel, which takes me full circle back to the types of bikes I was riding when I was a kid." Why gravel, why now? Well it requires fitness, which Jeff maintains at the age of 43, and as a dad, there's an appreciation of the risk reduction for serious injury compared to other disciplines, but also … there's a nostalgia to it. Not just linked to his childhood, but to this sense of pioneering in the areas being ridden. 
The connecting of dots and the discovery of "rabbit holes", as Jeff refers to the trail connections that are uniquely enjoyed and accessed by gravel cyclists, gives gravel that sense of exploration – like being on a treasure hunt – that makes it so fun;"the childhood adventure of discovering how far you can get from home on your own… and back again".
It's the sense of place where the gravel grinding happens then that really sets this discipline apart. Jeff insists that the rides that stick with him the most aren't just competitive. The most memorable aren't just the ones where you accomplish a great personal and physical feat, but where the presence of the landscape gives everything a much more profound context. "This past June, I checked Catalina Island off my bucket list with 3 Gravelstoke Dev Teammates.  That trip perfectly encapsulated the confluence of exploring unique terrain and developing friendships".   And then there are the therapy solo rides.  "On solos, I ride with music in so emotions play in, and it's how deep I'm getting into Jeff while I'm out there, too. You do a lot of thinking out there on your own."
He also says, "There's no bad rides. There's never bad rides." And there's many that he shares in the excitement of with other locals including the ones lined up for the 2023 season: More Gravelstoke Dev Team rides, Rock Cobbler, Gravel and Whine, San Diego's BWR, the upcoming Arizona stop and the new stop in Jeff's home town of Victoria, British Columbia. Oh yeah, let's not forget Quick n Dirty. He's got family goals to get his kids to that one again. Plus, he and his daughter  are eyeing the 5th Grader Ride Across California (RAC) for next year, too, "if she's into it."
 We asked Jeff what is an achievement he's proud of. Easy answer that illustrates how perfect he is as our customer and dealer liaison: meeting and connecting with so many people in and out of industry. In his words, "Walking into a cycling event is like being a kid and going back to summer camp after a year of school. The party picks up right where you left off.   ." 
Here at Spinergy, Jeff is at home doing what he loves: sharing his experiences and improving people's rides. It's not just about wheels, but the connections–getting past the phone calls and into a lunch ride or an actual experience on the bike. 
If you're in the area, drop by Spinergy HQ at 12:30 on Wednesdays for #LunchRidesWithJeff All levels welcome. 1709 La Costa Meadows Dr. San Marcos, CA
If you're not local, connect with Jeff Paulson at @jeffpsf on Instagram or find him on STRAVA.