Gravel Riding in SoCal with Michael Macare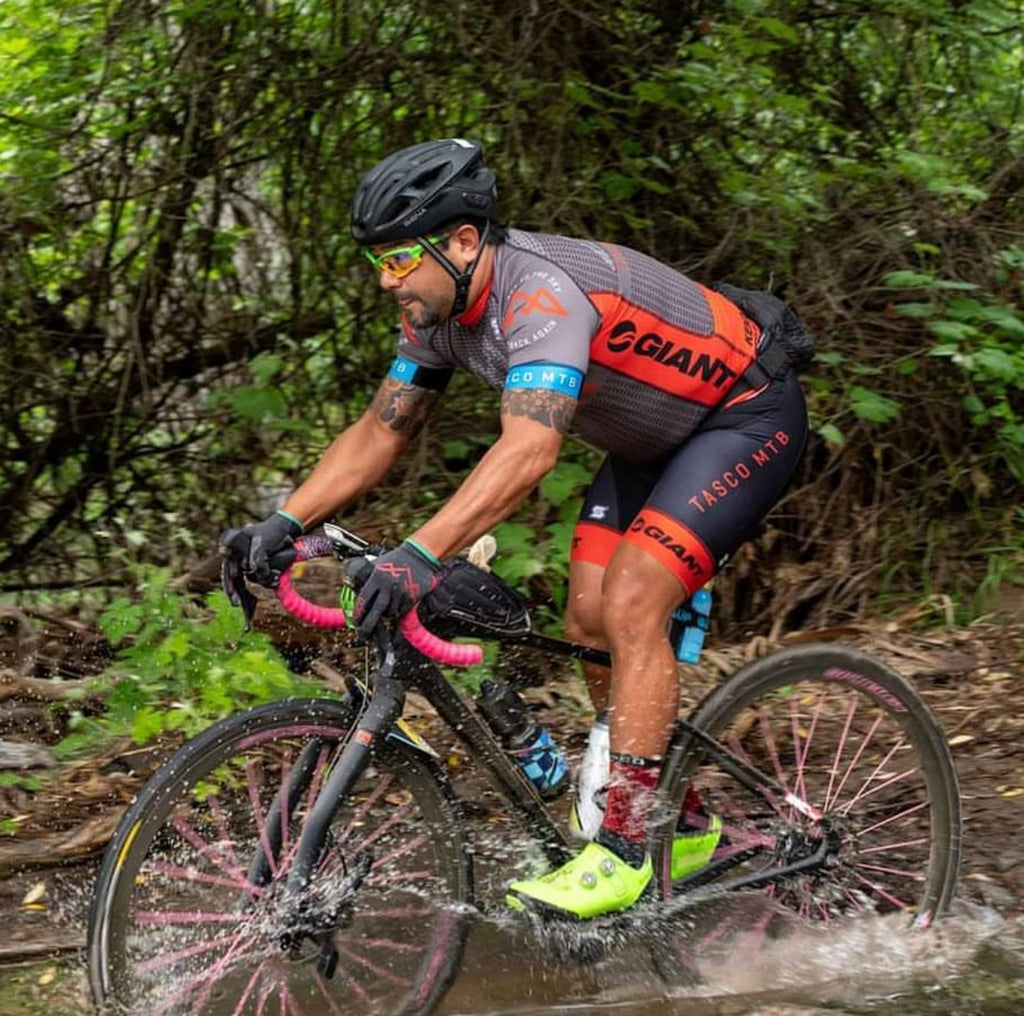 (Cover image by Wild Glass Photo)
We interviewed San Diego County local, Michael J. Macare on his evolution as a gravel rider and how the gravel scene is taking shape in Spinergy's backyard...
A couple years ago, a near miss in a traffic incident changed Michael Macare's outlook on riding bikes exclusively on roads.  After getting cut off while cycling, he was nearly hit by a car, only seconds later to then be nearly hit by the vehicles that maneuvered to avoid collision with that car. The scene was one of mass chaos where the motorists unleashed their aggression on Michael as he attempted to collect himself amid blaring honks, birds being flipped in each direction, and demands that he get off the road. Turns out he did get "off the road" and discovered something more versatile and less dangerous. 
Enter gravel riding: once a niche form of cycling that is now swiftly growing into what could be described as a lifestyle and a movement beyond its capacity as a recreational sport, and it's growing popularity is due in large part to an urge to spend less miles on hazardous roads. In every corner of the U.S., gravel riding is appearing including in Southern California, where, in Spinergy's locale of North San Diego County, the environment is ripe for gravel. Michael's first encounter with it was through friends who were training for the Belgian Waffle Ride, which is now going into its 8th year "of irreverence." The lure of it drew Michael to enter the race with promises of "tricky trails, hellacious hills and rolling roads," as well as it's trademark "funky facet" so poetically described on the BWR website. He began with what he had—a road bike with the biggest tires he could fit, a pair of 28s. That was in 2017 and he has ridden in BWR every year since consistently upgrading his bike and components to be more gravel compatible along the way.
Michael was also an avid mountain biker, so being on the dirt was not unfamiliar. But "being on the dirt on a road bike was very unfamiliar," he asserts, "so it was a huge learning curve." He was familiar with some of the MTB trails used during his first trial with BWR, but some of the dirt trails up in Ramona were new to him. He couldn't successfully complete that first race due to circumstances around a fellow friend and injured rider, but he was determined to try again come 2018. In the time in between, the traffic incident occurred and he sold his road bike a week later.
One aspect of gravel Michael loves is that there's a freedom to riding on dirt without a heavy mountain bike. However, this also demands a lot of skill when using skinnier wheels and tires, requiring more prudence when selecting lines. Michael is notorious for riding his gravel bike like a mountain bike, in the sense that his line choices are "loony", in his words. Finding the right equipment for his particular riding style lead him to Spinergy for his choice of durable gravel wheels: "I can have even more fun than people that are having to be selective with their lines because they don't want to damage their wheels. Having the right equipment (though not a requirement) makes the experience that much better."
Having fun is really at the heart of gravel. Michael admitted that he was not enjoying the lap racing he was doing with mountain bike racing and that he started gravitating to a point-to-point style of riding that gravel enables. He approximates that he still rides MTB 20% of the time, but as his preferences have evolved, he now rides gravel 80% of the time. He sees the gravel community in San Diego County growing quickly as it draws in more people from different disciplines who are either looking for safer conditions, or simply good times.
Communal gravel rides in the region are popping up organically, where groups of friends get together and soon enough, 40 people show up as word spreads. Organized rides like BWR have solidified gravel's presence attracting participants in the thousands. And "living in Southern California, we can ride 365 days a year. Gravel riding won't stop," says Michael.
Another draw is the inclusive nature of gravel. "Whether you're a new rider, an experienced rider, whether you're used to being on a mountain bike, used to being on a road bike, male, female, children, it doesn't matter. It's a way to have fun, an accepting community where everybody is friendly. Your group is just out here having fun. There's no aggro-ness, there's no ego, just fun even with some of the grueling aspects of graveling. And naturally, most of us go to breweries afterwards! It's about the smiles over the miles—the miles of smiles."
For 2020, and for the love of gravel, Michael Macare is going all out. He plans on completing what he is dubbing the "Infinity Gauntlet of 2020", a nod to his favorite Marvel Comics storyline, which involves a quest for 6 gems. Michael's gravel quests will be 6 rides all over the country: BWR (Triple Crown), SBT GRVL, the Skull Gravel Grind (120), Dirty Kanza (200), Rebecca's Private Idaho (3-day), and Grapes of Wrath. 
When asked if he would be sacrificing beer in 2020 for training and performance purposes (which he did last year, substituting with apple juice,) Michael said, "Are you really gonna ask me that!?" For the record, he won't be sacrificing beer, but will be cutting back.
Michael reviewed our wheels after testing our GX and GXC wheels:
Among so many brands and price points, he wanted to know what it was about Spinergy that was going to make a great gravel wheel. As an outsider he was unfamiliar with PBO, which was first introduced to him by Rene in the form of a PBO spoke which he tied into a knot, essentially a piece of fabric. Why wasn't it metal, why wasn't it stiff? Stretched and installed onto a rim, PBO becomes an indestructible spoke that gives the wheel its stiffness and dampens vibrations. When Michael realized the only way to actually break a PBO spoke was by cutting it with cutters, he wanted to test them. He did his best to break his Spinergy carbon GXC wheels riding them on erratic lines and unforgiving backcountry terrain, to no avail.
He uses the aluminum GX wheels for daily purposes and first took them out on Peñasquitos with Rene doing all the big cobbles while fellow riders carefully circumnavigated them. He powered through a ride and mobbed over cobbles which would've put any standard aluminum wheel with metal spokes out of true, but of course, his GX's with PBO spun smoothly with no evidence of prior abuse. "It gives me peace of mind, another thing I don't have to worry about when riding," says Michael.
Current bike setups:
2019 Giant Revolt Advance 1 – BWR SLAYER and EVERYDAY SMILE BIKE!
Wheels - Spinergy GX with Pink PBO spokes
Sealant - Orange Seal - 4 oz per tire
Handlebar - Contact SLR D-Fuse
Bar Tape - Supacaz Sticky Cush Star Fade Neon Pink
Chainrings - Absolute Black 32 / 48 oval
Chain lube - Wend Wax with Pink outer coating
Saddle - WTB SL8 Team 127mm with titanium rails
2018 Giant TCX Advanced Pro 1 – PAVEMENT CRUSHER and SPEED DEMON!
Wheels - Prototype Spinergy GXC with Pink PBO spokes
Tires - IRC Serac CX Sand 700 x 32
Sealant - Orange Seal - 4 oz per tire
Handlebar - Contact SLR Aero Road Integrated
Front Der – N/A
Chainring - Absolute Black 38t Oval
Chain lube - Wend Wax with Pink outer coating