Local Legends: Andy Brightman & Brent Prenzlow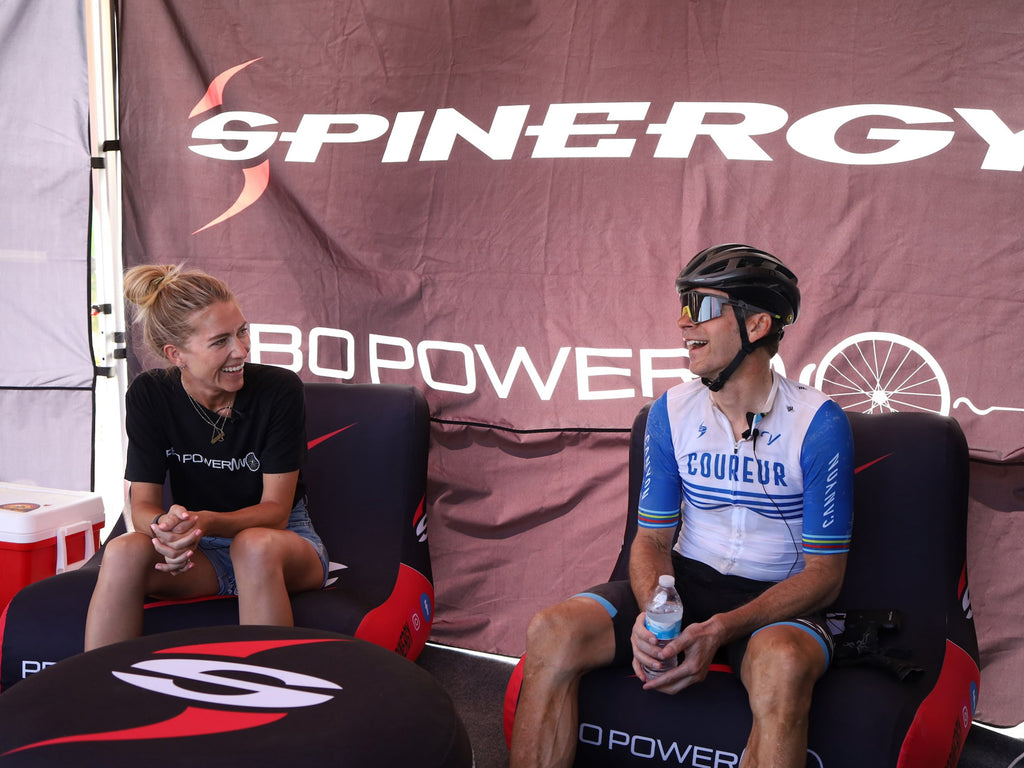 Brent Prenzlow and Andy Brightman are two local riders who have watched the Belgian Waffle Ride evolve from its inception in 2012 in the hills of North San Diego County. Ahead of this years California BWR, we caught up with each of them to hear about how the race has developed over the years, and how their equipment has adapted. Plus a few predictions thrown in, some general cycling wisdom, and gear talk. If you're an aspiring Belgian Waffleur, this is a read you won't want to miss!
Brent Prenzlow
I've been racing BWR since the inaugural edition in 2012. Last year was my 7th finish, and I have a yellow Overall, orange King of the Dirt, and a blue Hardman jersey from the early years. The contrast between year 1 and year 10 is massive and watching it evolve to it's current state is mind blowing! It started as a small underground road race with some dirt sectors. Everyone rode road bikes with rim brakes. Most on 25mm tubed tires with the then standard of 115 psi. I probably rode 28mm tires at 85 psi, which was super low for the times!
Fast forward 10 years. The race is huge and has way more technical dirt. Of course, we now have amazing advanced gravel specific equipment options to choose from. Last year, I chose an OPEN UP gravel bike with SRAM Force AXS mullet for low gearing (42 x 10-50) and great clearance on Spinergy GXX wheels with Schwalbe G-one speed 35mm tubeless tires at 38/40 psi. I love the GXX's 24mm wide internal rims and PBO spokes for their extra comfortable bump soaking support. This set up worked perfectly and I used the low gear many times! 2023 is rumored to have even more demanding new dirt and rocky sections so choose wisely and leave your road bikes at home!
Andy Brightman 
When Michael Marckx (aka MMX, founder of the BWR) introduced me to unroad riding I was scared. He would lead these local rides, but disrupt the usual routes by taking roads and hills that few others ever took. And as a new cyclist I wanted to be on any ride the 'cool kids' were on, so I would jump in every chance. I had no idea that in the middle of these rides we would go up Puerta del Sol (easy gravel road) or ride around Lake Hodges (more difficult trails) on our rim-brake road bikes. It was terrifying! On these rides I would see riders fly by me through sand pits and over rock gardens with unimaginable grace, speed and skill, so I wanted to learn how to do that too (I'm still not fast or graceful but do know how to ride through a sand pit, usually without tipping over). When MMX created the BWR in 2012, as a small invitational event for around 136 riders, and put all the pieces together of road, gravel and unroad…disrupting the normal way of riding bikes, I was hooked. 
Since then the BWR has become a permanent fixture on my calendar. It has become a focal point, like a lighthouse on facing a shoreline of riprap that is made up of my road rides, unroad rides, training rides, workouts and staying healthy (before taking up cycling in 2009 I tipped the scale over 250lbs). Knowing that his huge, terrifying ride is on my horizon has kept me intentional in my focus to keep growing as a rider and a friend to other riders. Every BWR that I've entered had me nervous about being able to finish. They never get easier and it is such a long day that anything can happen and often times will…from flats to mechanicals, gut issues to heat exhaustion, just to name a few. I've experienced all the emotions during the 16 Waffles that I've completed , but none top the feeling of crossing the finish line (usually after nine or ten hours) and being greeted by great friends and supportive family and my lovely wife, Kathy.
And a key part of being able to finish every BWR I've started has been my equipment. Bikes have changed a lot since that first Waffle in 2012. No more riding that CAAD10 on skinny tires through Sandy Bandy or the rock gardens of Hodgesmeersgate. Now I enjoy riding fantastic bikes like my Canyon Grail or Endurace. For the BWR CA event I will ride my Endurace, a road bike with 32mm IRC Boken Plus tires on Spinergy GXX wheels, because of the long paved segments. But all other BWR events that I will enter, like Utah, Kansas or NC, I ride my Canyon Grail with the same Spinergy GXX wheels (I can just swap hub/cassettes so easily on these wheels) and 38mm IRC Doublecross tires. I spend plenty of time preparing, testing and sorting all the details of my bike, kit and nutrition setup beforehand so I can focus on riding and the inevitable unforeseen challenges on race day.

For those riders considering taking on the BWR for the first time, be it the Wanna, the Wafer or the Waffle, I want to encourage you to go for it! Putting a race/ride like this on your calendar will give you the same anxiety and trepidation that it gives me, but it will also give you a new prism through which to see life, to see bikes, riding, all of it differently. Believe me, you DO have what it takes and if you find yourself doubting yourself you will have hundreds or other riders around you to encourage you and keep you moving toward your finish. That is the best part of the BWR… that it happens in collective pursuit of a goal with other bike-minded friends that have the same drive to push themselves beyond imagined limits. And it is a lot of fun.