RACE REPORT - BWR 2019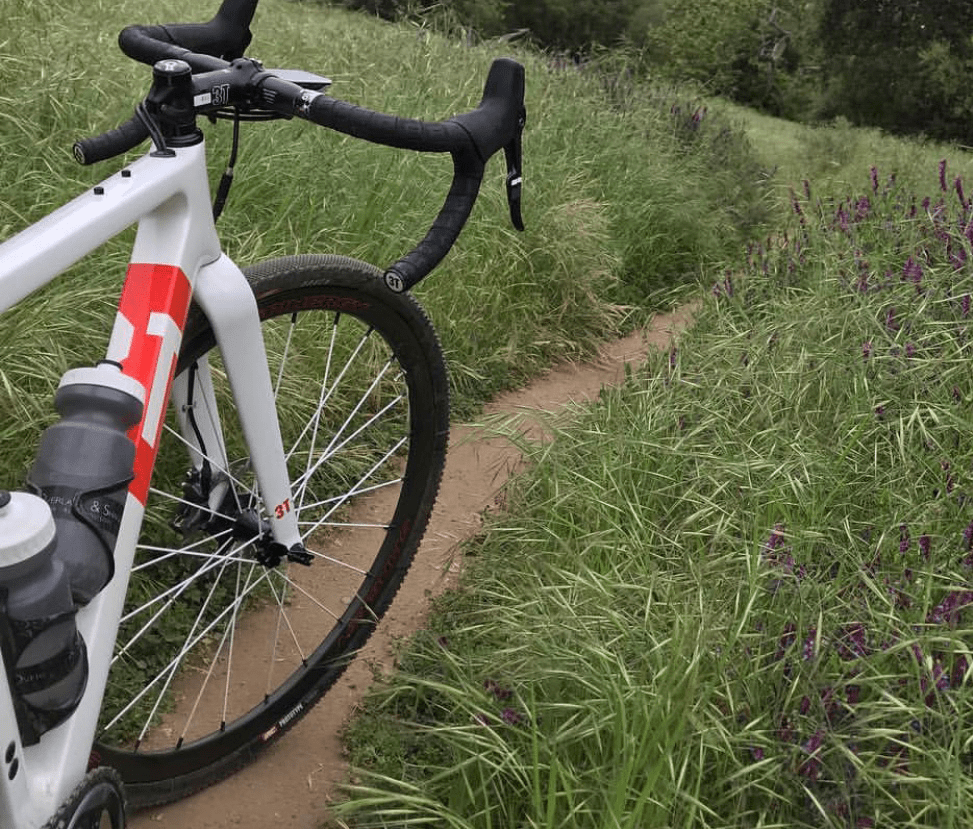 This year marks my fourth ride of the Belgian Waffle Ride. I first rode the event in 2015 when "gravel" was just becoming a dedicated bike category and my Supersix Evo with "wide" 25mm tires and tubes seemed to fit right in. By the end I had a dent in one of my rims and my arms were cramping, but I had finished. And I was hooked. The concept of "racing" across North County roads and trails provided the adventure that SoCal criteriums so severely lacked.
Each year (aside from 2017 due to injury) I have returned to suffer my way through 130 or more miles of road, dirt, water, sand, and steep pitches, and to enjoy the beer, frites, and war stories at the Lost Abbey conclusion. I've refined my equipment from 700x25C tires to last year's 650Bx47C setup. With that much cushion the dirt sectors were a pleasure and a chance to recover, but I suffered when the road went up or I needed to accelerate in a paceline. This year I decided to slim down , and I was lucky enough to borrow a set of tubeless carbon Spinergy GXC wheels from our team sponsors with 36mm IRC Bokens.
As a quick aside, Spinergy really stepped up to the plate this year with their sponsorship of our club and especially the support of the team at the Belgian Waffle Ride. In the past I've been lucky to see two or three teammates line up in the crowded starting gate, but this year Spinergy made a point to help the team get out in force and we had 4 full teams of 5 (including one team of amazing women!) as well as many individual entries. It is always more fun to ride with your friends and this year I had plenty of them!
This year the field was stronger than ever. Former and current WorldTour pros were here to add their name to the list of local legends who have stood atop the podium in past years. I lined up with my team in the Wave 1 corral knowing that the neutral start would be even less neutral this year, but I could not have imagined what I would soon be subjected to. I was sprinting through the field for the first 10 miles as we averaged 30mph and topped out at over 51mph before we hit the first dirt sector.
The first sector is where most people's day gets set. You're either in the lead group or you aren't, and as in the past, I wasn't. Eventually I edged my way onto the trail and passed countless people with flat tires, flat legs, or the inability to cope with riding on dirt. Coming back onto the road I caught on with one of my teammates, Matt, and together we bridged up to another group climbing Del Dios. This group contained another of our teammates, Eric. We chatted through the trails of Lake Hodges pushing a firm, all day tempo. At the first water crossing I convinced Eric to ride through the shallow section on the right (thank you course recon), and he was elated to find how easy it was. Simple victories throughout the day really help to keep you going.
Eventually we reached the first big climb: Highland Valley Road. The group split apart as each person found their own pace, but by the top I had found a solid group of 5 riders to work with. We flew through Ramona, catching group after group and by the time we hit Black Canyon our group easily numbered over 30 riders. I grabbed a bottle handup from the aid station and kept rolling in an attempt to stay with the group, but it was fractured on the ensuing climb. This was the time for pacing, so I set my tempo and went to it. After the first short climb, I ran into
Matt again. He was clearly riding strong, but on the sandy stretches I had the advantage with my new wheels and tires. On the downhill section I passed rider after rider struggling with the road conditions. Then the road turned up again.
At the top I grabbed some food and water from the aid station and latched onto a small group heading onto the road. We worked well together, trading pulls with some stronger riders working longer and allowing the others to rest. We rolled down toward Sutherland Dam, back
over Black Canyon, and back onto the roads of Ramona. At this point I had fallen off the pace, but found another solo rider coming from behind. I waited and worked with him, flying down San Pasqual Valley Road and onto the Sandy Bandy Sector, where my wheel choice once again proved beneficial. At some point during the dirt sector my companion fell off the pace, and I was once again on my own. I would be mostly alone through the Mule Trail, Lake Hodges, and the Lemon Twist, passing and being passed, but never struggling due to the conditions, only my legs.
At this point I was fairly certain I did not eat enough. I couldn't stomach anything more than gels and water. I forced down a bar, but this was too little, too late. As I began ascending Del Dios the final time I began to feel nauseated, so I dialed it back and drank some extra water. Twenty five miles to go, and a few steep climbs. Just turn over the pedals and you'll get there. I rolled through the Oasis and grabbed a Coke. My legs came alive again! I eased my way up Questhaven and on to Double Peak, but the small cup of Coke would not power me much further. I'm pretty sure I grabbed a Twizzler from a penguin at the top, but maybe I was just delirious.
The feeling of elation upon cresting Double Peak is palpable. There will be no more suffering. I fly down San Elijo, cruise over the last roller, and cross the finish line shortly before 3:30pm. I didn't think I'd be done until at least 4. Not bad! I found some of my teammates who had finished earlier, grabbed my beer and frites, and settled in to watch the next few hundred people come in.
Reflecting on my gear choices I was very pleased with the wheels from Spinergy. They felt good on all surfaces, were light enough to climb well and had a bit of depth to help when my nose was in the wind. At no part of the ride did I need to give the wheels a second thought, which is how it should be. I think that next year I will opt for a different tire, however. The width of the Boken was great and provided enough contact off road and there were times the tread proved helpful, but I feel that the time saved on the road would have more than made up for the extra caution needed off road. Perhaps my biggest takeaway is that more focus should be spent on fueling throughout the ride.
Author: Ben Arena