THE BWR, A BEGINNER'S COURSE!?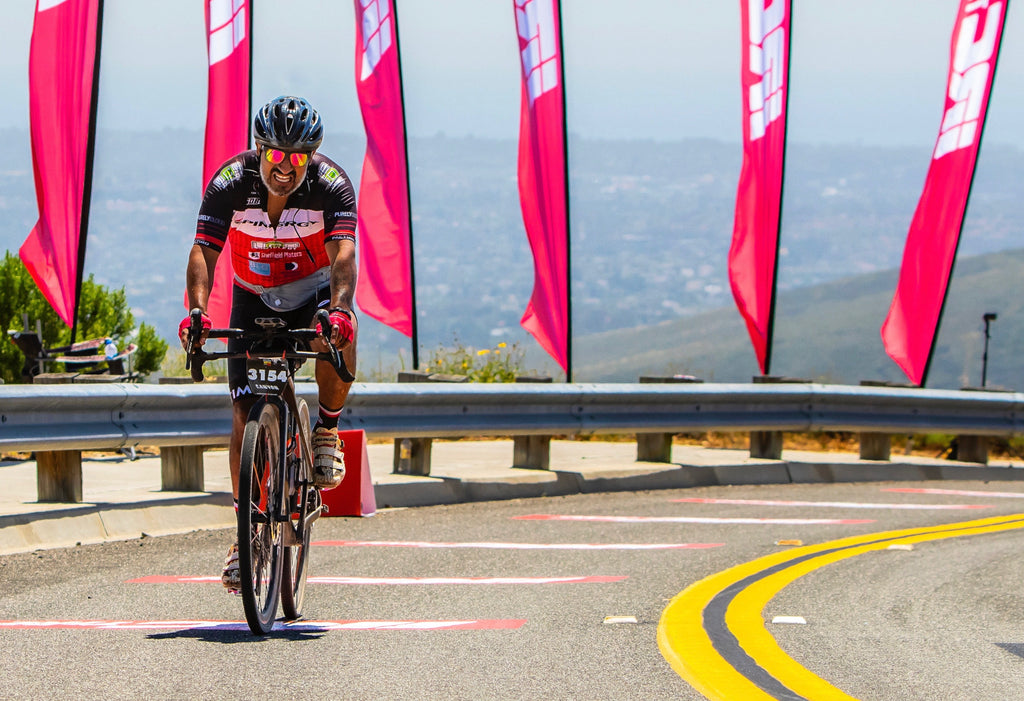 The Belgian Waffle Ride is commonly referred to as the Hell of the North (county), among other strong adjectives to describe its brutal nature. It is NOT often, if ever, referred to as a beginner's ride. But scarily enough, for me, that's what it was.
I received my first bike (courtesy of Spinergy) at the ripe age of 40. I've ridden bikes before, but I've never owned one, so it wasn't something I did often. But on March 12th 2019, there it was at my desk, my first bike. A beautiful Canyon Grail CF 8.0 (I know, not bad for a first bike.) I couldn't wait to replace the stock wheels with Spinergy's new GXC Gravel Wheels, initially excited for the added customization of the colored spokes. But here I was ready to test the PBO Spokes, a technology that I knew every detail of along with all of its fantastic benefits. All of that knowledge was in theory, but if I was going to promote and stand behind something, I needed to fully understand and believe in it.
The Beginning of my Gravel Journey
The bike was ready and laced up with the Spinergy GXC wheels: matte black carbon rims with black spokes, and a splash of orange and white spokes to play off the bronze color of the bike. The bike was ready—not so sure I was. I went on a few small 5-6 mile rides around my neighborhood and was immediately hooked on riding. The feeling of gliding across the roads at a decent pace felt so liberating. I needed to go out on the Gravel roads and really test out the PBO Spokes. I found a local group that rides Thursday nights and went out with them. Oh, if I got hooked on road rides, gravel rides really sealed the deal. Going downhill on the bumpy roads put a smile that went from ear to ear. I couldn't wait for the next ride. As I kept up with the riding, the buzz around the Belgian Waffle Ride was growing. I was intrigued, and it was coming up in a little over a month. I mentioned to someone in the group who knew I had just started riding that I wanted to try the Wafer course. It was received with laughter, and they thought I was joking. I wasn't. Then the laughter turned into shock, along with the common, "Are you crazy!" statement. Undeterred, I signed up. I had 3 weeks to get ready for the 73 mile course with 6,000 feet of elevation.

My fellow Thursday riders were right; I was crazy! The "hell of the north (county)" nickname might be an understatement. The climbs...the climbs, they were brutal! During each one I just kept saying, "just keep pedaling" (in Dory's voice.) That attitude shifted on the last two climbs, Questhaven and Double Peak, where instead I kept telling myself, "just don't die, just don't die." I finished the course, meeting my goal to complete it. When I looked at the results, I actually finished 250 places ahead of other Wafer riders.
Ready to consume Belgian Waffles
I started the ride all the way in the back, so I wouldn't cause a crash and mess up anyone else's ride. I kept towards the back as we completed the first 11 miles through Del Dios Highway. I felt like the pace we were going was good for me and I wouldn't mind finishing it with the last group. Then
we got on the trails. That's where I noticed riders slowing down, weaving through rough patches of dirt, and a lot of braking. Not me, my bike felt solid and I was bombing through these roads. Big gaps, big gravel, hard packed bumpy sections—no problem! I kept passing riders, and this is where I felt the benefits that the PBO spokes delivered. They soaked up every bump, and I was never worried about breaking a spoke. I just rode, and I rode fast. By the time we got back on the pavement, I had left the group that I had started behind, not seeing them again until we looped at Bandy Canyon, and they were coming as I was going. At this point, I wanted to not just finish the ride, but finish it strong. I ended up finishing an hour earlier than what I thought my fastest time would be. I was extremely proud of what I had accomplished.

I'm hooked on Gravel riding and count the hours when I can ride again. I look forward to next year's BWR and seeing how I progress after a year's worth of training.